Data Code Reading Easy, Fast, and Reliable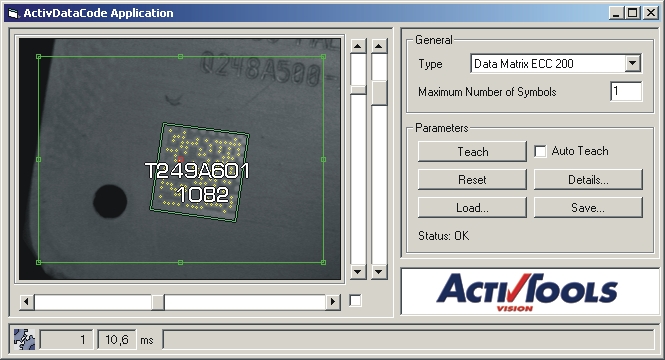 ActivVisionTools is based on the operators of the comprehensive machine vision software library HALCON that is used worldwide. Thus, ActivVisionTools runs reliably and has the power of great machine vision software. Again, ActivVisionTools 3.1 is more than only software: From the customers' point of view, it is a real protection of their investment because the entire know-how of the MVTec engineers entered into the development of ActivVisionTools.
Also in other respects, ActivVisionTools offers many improvements, e.g. drag-and-drop of images. Furthermore, the integration into .NET was simplified, leading to application development without writing any code.
The open software architecture of ActivVisionTools is extensible and scalable, and thus it always fits customers' needs. In addition to the new tool ActivDataCode, there are ActivOCR, ActivBarcode, ActivMeasure, ActivAlignment, and ActivBlobFinder, to name just a few.