NET New Electronic Technology GmbH
stellt eine komplette Familie von IEEE1394 Kameras vor.
NET New Electronic Technology GmbH launches a complete line of IEEE1394 cameras.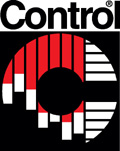 We invite you to visit us in hall 4 booth 4416
FOculus product line consists of 9 color and 9 monochrome camera types equipped with SONY CCD image sensors from 1/4" up to 2/3". Resolutions from VGA (640 x 480) with 60 fps up to UXGA (1600 x 1200) with 10 fps.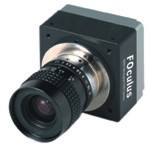 Die Foculus – IEEE1394 Familie von NET GmbH besteht aus 18 unterschiedlichen CCD Kameras ( 9 Farbkameras und 9 S/W Kameras).
Weiterlesen