Das Institut Ma.Vi.Tec beschäftigt sich mit der Entwicklung, Herstellung und dem Vertrieb von kompletten maßgeschneiderten Inspektionsystemen und Komponenten zur optoelektronischen
Mehr lesen
Der neue Ai "Machine-Vision LED Lighting & electronics" Gesamtkatalog 2011 steht für Sie zum Download bereit. Hier finden sie die neusten High-Brightness Ringlichter, Durchlicht-Beleuchtungen, Beleuchtung für Zeilenkameras, Diffuse Beleuchtung, Koaxiale Beleuchtung, Dunkelfeldbeleuchung, seitliche homogene Beleuchtung, Auflicht, LED-Sports, Sonderformen sowie Stromkonstanter und Blitzkontroller.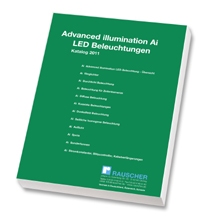 Ximea GmbH announced new "smart cameras" that include Intel Atom processors and color image sensors ranging from WVGA (752 x 480 pixels) to five megapixels. The Curerra-R devices include Windows Embedded boot images, from 1GB to 4GB of flash storage, microSD slots, VGA and Ethernet ports, and isolated digital I/O, the company says.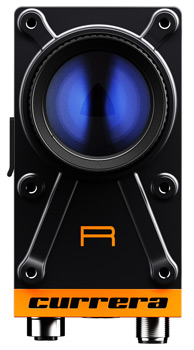 Ximea's Curerra-R cameras (right) haven't been covered on WindowsForDevices previously, but we're told they've been on the market for several years in monochrome versions. As such, they've competed with Matrox's similarly Atom-powered Iris GT cameras, which migrated from black-and-white to color and most recently gained a five megapixel upgrade.
The Curerra-R devices are now making the leap to color too, with sensors ranging from WVGA to five megapixels. Still available in monochrome as well, the cameras include a standard screw-thread lens mount plus a supplemental sheath thread, ensuring that the overall device meets IP67 standards, according to Ximea.
A key difference from the Iris GT cameras is that Matrox's offerings are designed to run machine vision application creates using the company's own Matrox Design Assistant IDE (integrated development environment). Ximea says the Curerra-R cameras are, in contrast, designed to be more platform-agnostic.
Mehr lesen
Die Basler aviator GigE-Kameras verwenden neueste CCD-Sensoren von Kodak mit vier Datenausgängen (4-Tap-Technologie). Diese Sensoren sind entsprechend bis zu vier Mal schneller als Standard-CCD-Sensoren der gleichen Auflösung.
Die Kameras vereinen in idealer Weise die hohe Bildqualität und Schnelligkeit von Kodak-Sensoren mit führender Basler GigE-Vision-Technologie.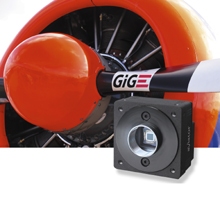 Mehr lesen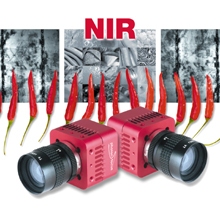 Die zwei neuen Photonfocus NIR-Kameras MV1-D1312IE-40-CL und MV1-D1312IE-160-CL basieren auf dem neuen A1312IE (IE = near Infrared Enhanced) CMOS Bildsensor. Mit der patentierten LinLog Technologie erreichen die Kameras eine sehr hohe Dynamik von bis zu 120 dB und bieten bei außerordentlicher Bildqualität erweiterte Funktionen, wie sie in gängigen Applikationen der industriellen Bildverarbeitung gebraucht werden.
Mehr lesen