CURRERA-R is a range of Machine Vision Smart Cameras based on standard INTEL Atom CPU Personal Computer (PC) and packed
Weiterlesen
Suitable for high-speed applications:
VC4458 from Vision Components
With a maximum frame rate of 200 fps (400 fps in binning mode) and an integrated 1 GHz (8,000 MIPS) DSP from Texas Instruments, the VC4458 is the most powerful Smart Camera from Vision Components' new VC44xx series.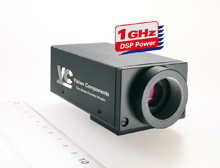 Weiterlesen
Ahrensburg, 25 July, 2006 – The new "contact plane" housing variant for Basler's eXcite intelligent camera family is designed to maximize heat dissipation via direct metal contact. Instead of an integrated heat sink, the new housing variant provides a flat plane for mounting the camera. Required heat dissipation can be achieved via direct heat flow through metal contact, the most efficient method. The contact plane housing benefits the user by being more compact and provides easier integration into a wider variety of applications.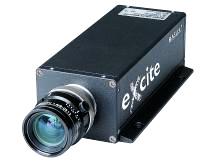 Weiterlesen