MVTec Software GmbH is a leading international manufacturer of software for machine vision used in all demanding areas of imaging:
semi-conductor industry, web inspection, quality control and inspection applications in general, medicine, surveillance etc.
MVTec is the developer and vendor of the general purpose machine vision software HALCON, the comprehensive library with the first IDE for machine vision. This tool, optimized for the needs of OEMs and system integrators, enables engineers to set up their own solutions for a specific machine vision task.
Another powerful product of MVTec is ActivVisionTools. This family of tools allows OEMs and system integrators to develop powerful machine vision applications quickly and easily without the need of writing code.
ActivVisionTools is based upon HALCON and therefore inherits the speed, robustness, and accuracy, but hides the complexity of machine vision from the user and presents solutions for common tasks such as measuring objects, reading bar codes, or blob analysis.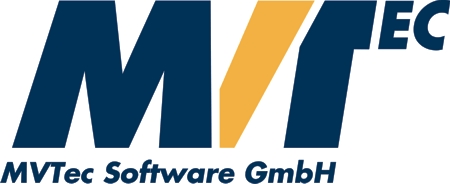 | | |
| --- | --- |
| Company: | MVTec Software GmbH |
| Street: | Neherstr. 1 |
| Zip-Code: | 81675 |
| City: | M |
| Country: | Germany |
| Phone: | +49 (89) 457 695 0 |
| Fax: | +49 (89) 457 695 55 |
| Email: | info@mvtec.com |
| Homepage: | http://www.mvtec.de |