EyeSpector 2.1: Complete package for industrial image processing
Registered users can download the new EyeSpector 2.1 software at www.eyespector.com.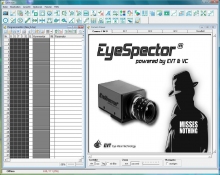 Smart machine vision with a new operating interface: EyeSpector 2.1
Customized machine vision solutions:
EyeSpector product range
EyeSpector systems are available with black-and-white or color cameras featuring a resolution between 640 x 480 and 1,600 x 1,200 pixels. The product range also includes a 2,048 pixel line scan camera. The units reach a maximum clock rate of 1 GHz (8,000 MIPS). Their standard equipment includes four digital PLC inputs and four outputs and a trigger input which enables jitter-free image recording even at high reading frequencies.
Several software options allow users to adapt the systems to specific tasks: EyeSpector Reader (for DataMatrix, OCR, OCV and barcode recognition), EyeSort and EyePresort (for sorting rotating workpieces) and EyeStamp (for checking stamped components). Additional models are the EyeSpector-based EyeSemi system for semiconductor production applications and the Systembuilder version for customers who wish to control and configure EyeSpector systems by means of proprietary software.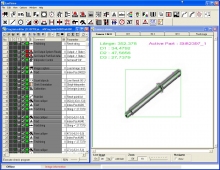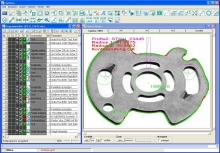 EyeSpector systems are suitable for tasks like sorting rotating workpieces or checking stamped components